Bring your designs to life
Lumion is not your typical architectural visualization software. It's different. With Lumion, rendering now feels like an intuitive and inspiring part of an architectural workflow. It creates clarity around the design and ignites emotion during every step of your process, from your very first ideas to the client-worthy final result.
The moment you turn on Lumion and import your 3D model, you'll feel like you've entered a delightful, easy-to-control world, one that brings a higher level of satisfaction and success to the process.
Within minutes, you'll be showing your design exactly as you imagine it — full of beauty, atmosphere and emotion.
Add Lumion to your design workflows
Whatever you imagine for your design, you can render with Lumion. Bring your exteriors, interiors and landscapes to life, and enjoy every step of the journey along the way.
Forests. Deserts. Prairies. Mountains. Oceans. From the city to the suburbs to the remote wilderness. Any environment, any season. Lumion makes it refreshingly simple to breathe life into your design and show it in any context.
With every iteration and last-minute client presentation, Lumion fits into your design process and allows you to create stunning images, videos or panoramas that capture the life in your designs.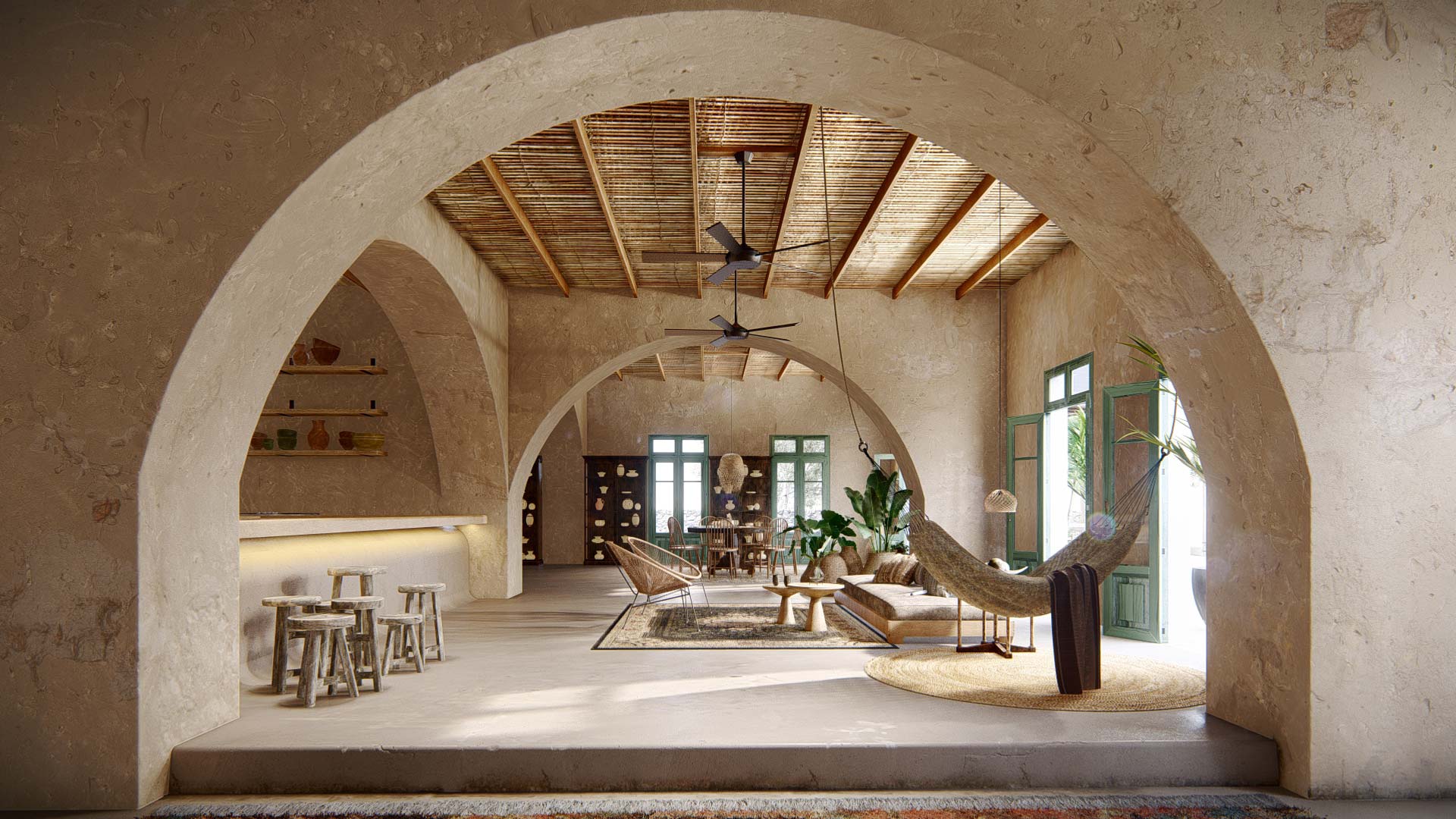 Lumion fits within your workflow
Lumion is visualization software made for any architect, from the one-person practices to the most influential studios in the world.
All you need is a 3D model of your design and, no matter your previous rendering experience, you can create breathtaking images and videos that fully express your vision of the project.
A world of context at your fingertips
No matter the setting. No matter the story you want to tell. Lumion allows you to create a world of context and surround your design with atmosphere and emotion. For any setting, mood or season, you can reveal your architectural design in an immersive context. Invite others to step into the world you created and marvel at the possibilities.
Capture the details of life
It's the details that matter. They help anchor your design to a time and place and they give spaces a sense of scale and potential. With Lumion, you have a wide range of possibilities to add a surprising level of detail to your designs. With a diverse content library of materials, objects, characters and nature items, you can create a captivating and memorable experience that will bring your design to life.
Create a shared visual experience
Lumion's lightning-fast speeds and intuitive 3D environments make it easy to iterate and bring your ideas to life — without wasting a moment's notice. From the first design evaluation to the big presentation, Lumion creates the visual foundation for you and your clients, colleagues and other stakeholders to build upon, inspiring everyone involved.
Which Lumion is best for you?
Lumion is available in Standard and Professional editions. With the Lumion Professional edition, you get access to the entire range of exciting features and effects, such as fine-detail nature items, animated phasing, OpenStreetMaps, photo matching, PureGlass and more. Lumion Standard has a limited selection of effects and ⅓ of the entire content library.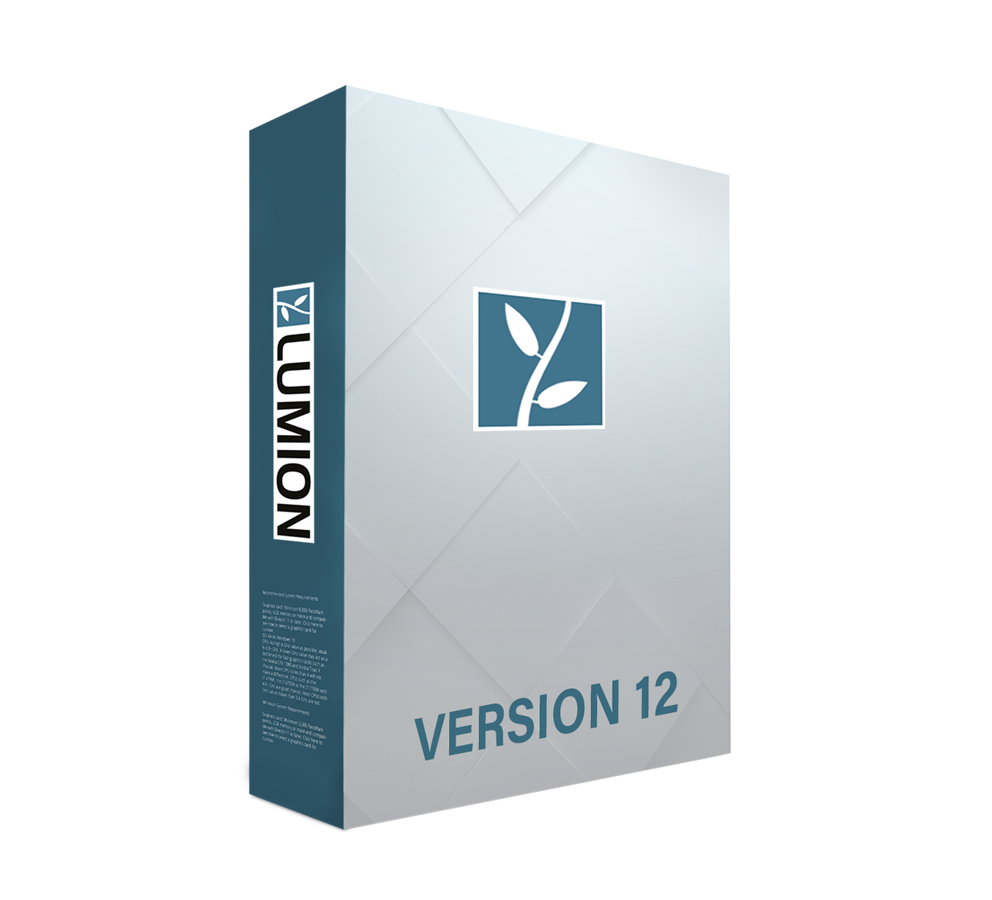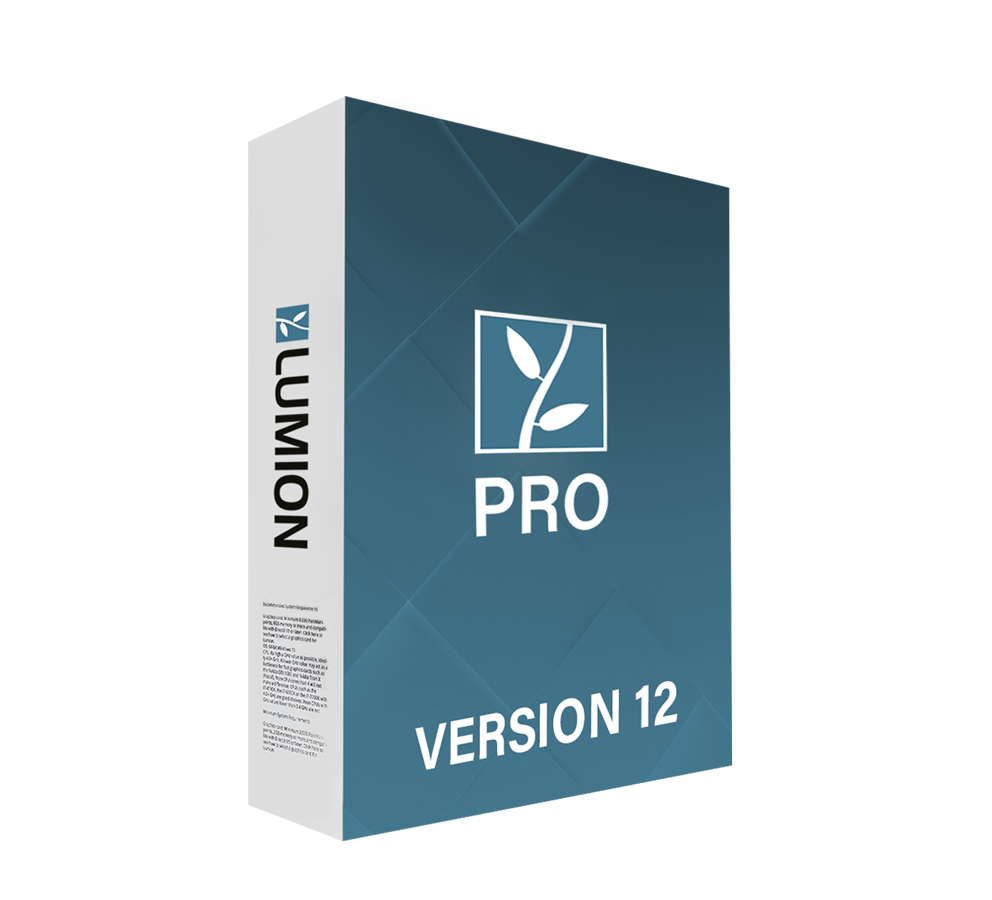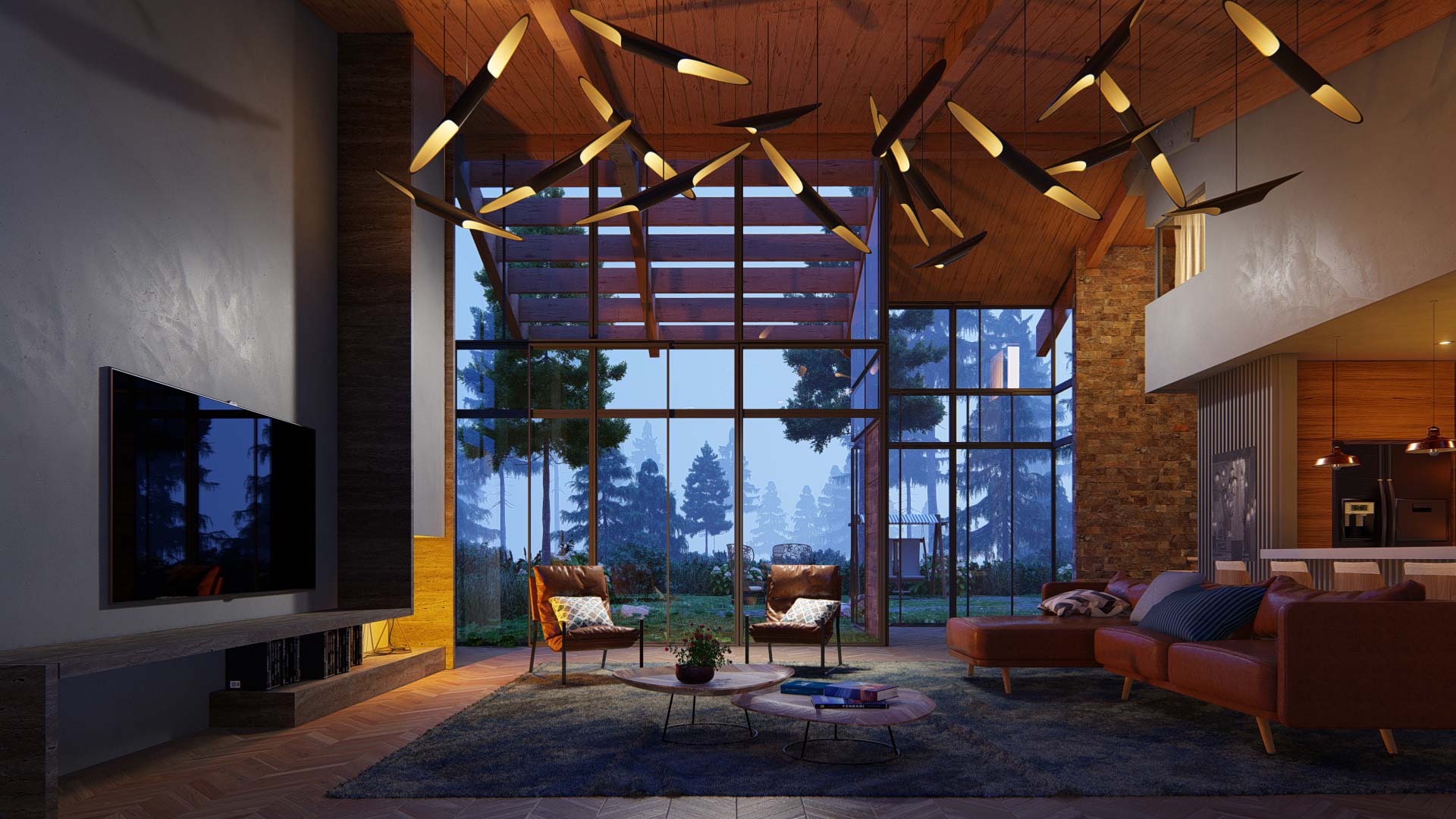 How to bring a design to life
For any setting or season, Lumion makes it possible to build the project's context and invite others into the world of your design. Take a look at the range of features and see what's powering Lumion.
Lumion requires a fast graphics card, plenty of system memory and high-end hardware. Learn more about the hardware you need for an optimal rendering experience.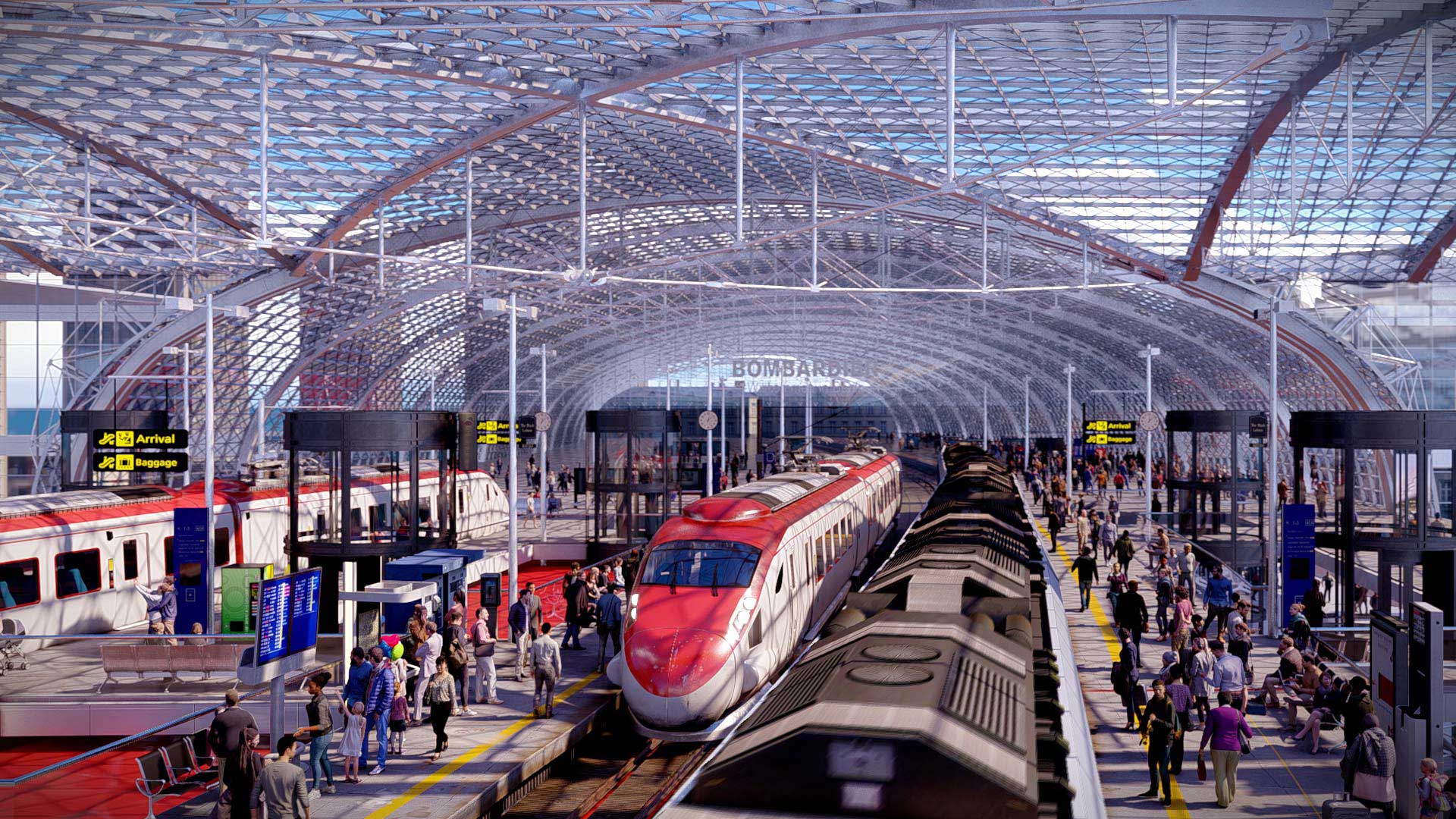 When you're rendering with Lumion, you're never rendering alone.
Whether you have a question about a feature or you need to talk to a real person to solve an issue, the Lumion Customer Care team is ready to help.
With a Lumion license, you get more than one of the top rendering programs in the architecture field. You gain access to our fast and friendly global Customer Care team for all your technical and license questions. Support is available Monday through Friday (in English).
Lumion is fully compatible with almost every 3D and CAD program
The idea behind Lumion is widespread compatibility to ensure that simple and fast architectural visualization is available to every architect and designer, no matter the 3D or CAD modeling software they use. Everything is designed to save you time.
With LiveSync, Lumion's real-time rendering feature, you can create a live connection between Lumion and the major CAD programs. Even if LiveSync isn't available for your CAD software, you should still be able to enjoy seamless import, model reimport and compatibility.
Lumion is fully compatible with and has LiveSync plug-ins for
Lumion is fully compatible with many other 3D modeling programs, such as
* Model designs on this page by Charles Infante and Emely Córdova, Paul Sovereign, and Adam Ingram (Ark Visuals).